Toyo-Niijima Stainless Steel (Zhaoqing) Co., Ltd (TNZ) is a Chinese-Japanese joint venture founded in 1994, which locates in Dinghu district of GuangDong Zhaoqing – famous national scenic city. Total investment amount was 7.85 million USD, covering 24,000 m² area.

Basing on support by The Japan Toste, including Capital, technologies and management tools, TNZ has been developing and providing hygienic valves, pipe fittings and Pumps for varied industries over 20 years and satisfies different kinds of fluid equipment's demands.
TNZ pays high attention to applying management methods of Japan company to daily operation, which always puts quality as 1st priority throughout end-to-end order service and has built up good brand reputation among equipment manufactures and end-users.
---
Statement: Our company was found as "TOYO-NOCADO STAINLESS STEEL(ZHAOQING) CO.,LTD. Since 4th Jan 2008, we changed name as "TOYO-NIJIMA STAINLESS STEEL(ZHAOQING) CO.,LTD with the approval of Zhaoqing C&I administration department.
Thanks to great supports from our valued customers and business partners, we run 30 years and have won a lot of reputation in this industry. However, there are similar brands popping up, eg NOCADO, TOYO LUOKE.
Strongly suggest carefully identify if you contact the right brand and person before issuing inquiries or orders. Please feel free to contact us if have any unclear. Thank you.
---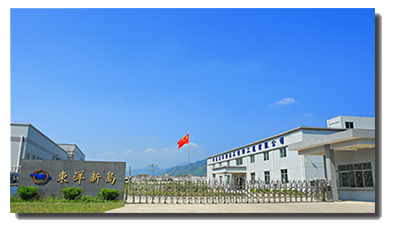 TOYO-NIJIMA STAINLESS STEEL(ZHAOQING) CO.,LTD
Company Culture >